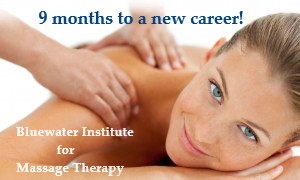 We receive questions about massage school requirements for the state of Alabama, so we decided to share with you some facts. These facts can be found on the Alabama Board of Massage Therapy website at:www.almtbd.state.al.us/law.aspx
Facts about Massage Therapy School in Alabama:
*The Alabama Law for education requirements to receive your certification in massage therapy and become eligible to obtain a state license is 650 school hours. Our program at BIMT is 650 extensive and thorough hours, following the strict requirements of the state board. This includes: anatomy, pathology, massage theory and practice courses, business, CPR, First Aid, Complimentary Touch Modalities, and more.
*In order to obtain a state license, you must pass a national board exam distributed by the Federation of State Massage Therapy Boards called the MBLEx. Our goal at BIMT is to prepare our students to pass this exam their FIRST attempt. In order to do this, we have a Review Guide Course built into our program curriculum which is thorough, extensive, and designed to equip our students with all the knowledge and tools needed to excel on their exam. For more information see their website at www.fsmtb.org.
*The AL State Board of Massage Therapy requires SUPERVISED student clinic hours, with 100 maximum hours. At BIMT, our students engage not only in practical massage on the general public, but we also are actively involved in community outreach. We participate in community events to share the benefits of massage therapy and offer free chair massages at our events. We feel community participation is important for personal and professional growth. The state law requires a minimum of 50 hours on school premise. Our students are extensively trained for 6 complete months for a variety of massage technique and Modalities before open to the public, and must demonstrate their skill on a state licensed instructor prior to being able to work on the public.
*Tuition for BIMT is $5200. This covers education, textbooks, insurance, field trip, use of Bluewater facility for clinic, marketing & advertising on behalf of students, supplies needed while at events, and more. Students are allowed to supply their own massage table and linens which saves on tuition cost. We offer FREE in-house financing!
*BIMT's program is 9 months in duration, and has been carefully outlined to offer extensive and complete education and training. Our program is not the easiest around, and requires commitment for the entire duration. We take pride in the efficacy of our program! We have raised the bar for massage therapy standards and our students reflect this goal. The instructors at BIMT care for each student and invest time in each one. We want to ensure adequate training per student so we limit our classes to 8 students. This helps to dedicate the vital time needed per student and allows one/one attention per student. We do not allow an overlap of classes and everyone is on the same time frame.
*If you would like more information, please contact us. We offer classroom tours by appointment. Simply call or text 256-272-1895 to arrange your interview or to pick up a school catalog and application. You may also email: bluewater@massagetherapy.com