Program Description and Duration:
The Massage Therapy Certification Program at BIMT is designed to prepare the student for licensure as a massage therapist in the state of Alabama, although the program may be applicable to other state requirements as well. We offer a prestigious curriculum, which is thorough, advanced, and very fast paced. Our school requires serious student commitment to the program.
For student convenience, we offer TWO tracks to complete our comprehensive program at BIMT:
Night Term Program, which is 36 weeks, and the Day Term Program, also 36 weeks.
Starting dates for each term is announced on our website: www.bimt.massagetherapy.com
and on our Facebook Page: www.facebook.com/BWinstitute
For our Night Term Program, classroom hours are from 6:00pm until 10:00pm Monday, Tuesday, Wednesday, and Thursday nights, with adjustments to be made around holidays or inclement weather conditions as needed at the discretion of the Director. The length of the program is 650 hours, completed over 36 weeks.
For our Day Term Program, classroom hours are from 9:00am-1:00pm Monday, Tuesday, Wednesday, and Thursdays, with adjustments to be made around holidays or inclement weather conditions as needed at the discretion of the Director. The length of the program is 650 hours, completed over 36 weeks..
Student Clinic massage hours will take place on assigned student clinic days after successful completion of Massage Practice 1 & 2, and will be supervised by an onsite licensed instructor/supervisor. Instructors will have direct access to the student/client.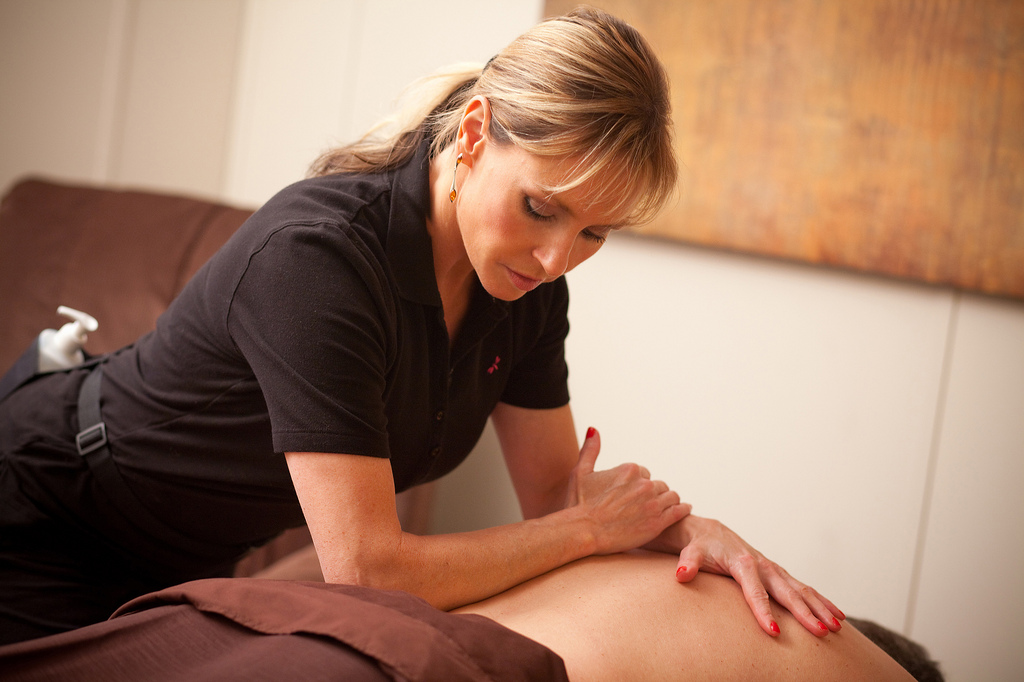 Student Success Curriculum (16 hours):
This class prepares students for the intensive massage therapy program they are about to embark on, and helps them to achieve their academic goals successfully. The curriculum was designed by the Associated Bodywork and Massage Professionals (ABMP), in which BIMT uses for professional and student liability insurance. In this study, students learn professional conduct and classroom dynamics, test taking skills, time management, organization, core study skills, and goal setting, as well as get their first experience with a hands-on massage practice session.
Anatomy, Physiology, & Contraindications (112 hours):
In order for massage and bodywork to have the intended therapeutic benefits, the practitioner must have a thorough understanding of the structure and function of the human body. In this subject concentration, students will become familiar with the human body, beginning at the most superficial level and continuing into all body systems. Course emphasis is placed on the integumentary (skin), skeletal, muscular, and nervous systems as these are the areas the student will address most directly, in addition to Myology, Osteology, Circulatory and Nervous systems. Students will also explore the relationship between muscles and human movement (Kinesiology), and expertly learn the origin, insertion and action of individual muscles and muscle groups. A considerable amount of class time will be given to developing palpation skills and participating in hands-on training activities that will further help to strengthen knowledge of muscle movement and locations.
Pathology & Contraindications (48 hours):
In this class, the students will study diseases in-depth, agents of disease, modes of disease transmission, host/pathogen relationship, risk factors for disease, and thorough study of the most common diseases. Students will learn the ethical and legal responsibility for recognizing a client's deviation from normal health and will develop the skill required to know if massage is indicated or contraindicated.
Massage Theory 101 (24 hours):
Students will learn fundamental basics about being a professional massage therapist. This course will include: history of massage, introduction to modalities, ethics (including the Code of Ethics and the Rules & Regulations), professionalism, client intakes and assessments, basic massage definitions, introduction to proper draping, and client positioning.
Massage Practice 1 (64 hours):
This comprehensive course builds a foundation to basic massage techniques. Swedish massage strokes (effleurage, petrissage, tapotement, vibration, and friction) are covered, as well as the use of their variations pertaining to specific muscles and body systems. This course also teaches and reinforces proper body mechanics, self care, and draping techniques. Students will be evaluated by the instructors and given proper feedback based on technique, body mechanics, and overall flow of massage. Students will practice on other students.
Massage Practice 2 (64 hours):
This course is an extensive study of connective tissues and how deep tissue massage is used as therapeutic treatment to relieve chronic adhesions in muscles. Students will learn a variety of deep tissue therapies including trigger point therapy, myofascial work, stretching, as well as practice deep tissue therapy technique on fellow students under supervision and guidance of the instructor.
Complimentary Touch Modalities: CTM (76 hours):
Courses will include in depth training and practice in the following: Prenatal massage, infants/children massage, aromatherapy, sports/athletic massage, sports medicine/stretching techniques, chair massage, reflexology, hydrotherapy, specialized populations, lymphatic drainage, kineseo taping, trigger point therapy, hot stones, structural integration, basic spa treatments, and foam rolling.
Massage Practice 3 (50 hours):
Under the supervision & guidance of a massage therapy instructor, students will practice on each other all of the different massage techniques & modalities taught throughout the school term. This class is for fine tuning and enhancement of individual skill, and will enable a very solid foundation before Clinicals and working on the general public for client practice.
Business & Professional Development (32 hours):
This course allows students to explore the various requirements for establishing a massage therapy practice. This will include: preparation and execution of a business plan, licensing, networking, office design, advertising, basic tax deductions, and information.
Cardiopulmonary Resuscitation (CPR) and First Aid (4 hours):
Students are required to learn CPR plus the application of first aid in the case of an emergency situation.
Supervised Clinicals/Practical Application (100 hours):
This section of the training program provides invaluable opportunity for students to practice and excel in the skills they will utilize in their future career. Instructors will have direct access to the student/client and will mentor students one/one. Student Clinicals/Practical Application is open to the public and is designed to teach students how to incorporate all their skills and modalities learned into a client based treatment session, as well as day/day activities in a clinical setting, in order to thrive as a professional massage therapist. Client feedback will be requested. Instructor feedback will be charted. Clinicals can begin on the days stated in the School Catalogue after successful completion of Massage Practice 1 and Massage Practice 2.
Review Guide (64 hours):
This course will prepare students to take the MBLEx. Students will intensively review all subjects learned and complete multiple practice exams 4 weeks before graduation. Upon completion of this course, students will be encouraged to submit their application to take their MBLEx exam. The application fee is $195, and will be submitted directly to the Federation of State Massage Therapy Boards.