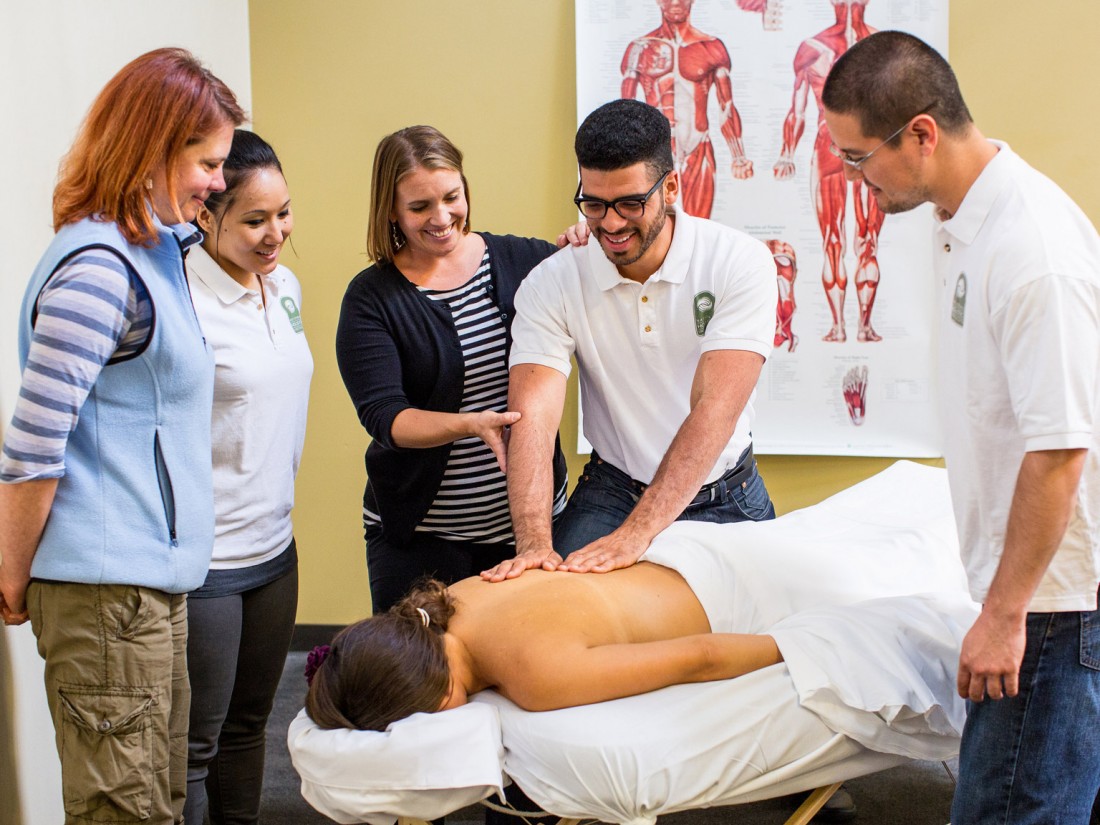 Learning Atmosphere:
At BIMT we believe that quality supervised instruction with each and every student is vital, which is why we take pride in offering small class sizes to ensure personal attention. In all classes & student clinicals, the ratio of instructors to students will be 1:8 (one instructor for up to 8 students). Exceptions are possible under the right circumstances- but will never exceed 1:10.
Enrollment & Admission Requirements:
Registration for classes must be completed five days prior to the beginning of each term.
To be considered for enrollment at BIMT, the applicant must be at least 17 years of age (provided that they will be 18 years old at the time of graduation) and possess a high school transcript showing graduation from high school with a 2.0 or better GPA, GED certificate or a college transcript reflecting achievement beyond the high school level.
To benefit from massage therapy training, the student should be in good health and have reasonable stamina, as the work of a massage therapist can be physically demanding. It is expected that the student will have the motivation to complete the program in the time allotted and have the aptitude to study the written, technical and practical material. The student should have the financial resources necessary to complete the program.
All applicants will be interviewed at BIMT prior to admission into the program by the Director or Assistant Director. Interviews must be scheduled, and may do so Monday through Friday 10:00 am-6:00 pm.
* A maximum of eight students will be accepted into each class, giving an instructor to student ratio of no more than 1:8 for all class segments including lecture, clinic, and internship.
Student admissions are chosen with careful consideration, and not every applicant is guaranteed acceptance.
Applications may be submitted for consideration at any time prior to class beginning, up to 5 days before term start date. Applications must include: completed application, application fee of $50 made payable to BIMT, two letters of reference, statement of goals, photo ID, high school or college transcripts. *All applicants must have also received a professional massage* with a written paragraph included in the application about your experience. Applications may be submitted by mail, or by appointment Monday through Friday 10:00 a.m. till 6:00 p.m. Incomplete applications will be returned to the applicant.
PLEASE NOTE: Prior criminal convictions may affect a student's ability to become a licensed massage therapist in the state of Alabama. That decision will be made by the Alabama Board of Massage Therapy after the student's graduation from BIMT.
Requirements for Graduation:
In order to graduate, the student must complete all required coursework within the maximum time frame permitted, obtain a minimum GPA of 2.0, completed all intern clinic hours, and fulfill all financial obligations to BIMT.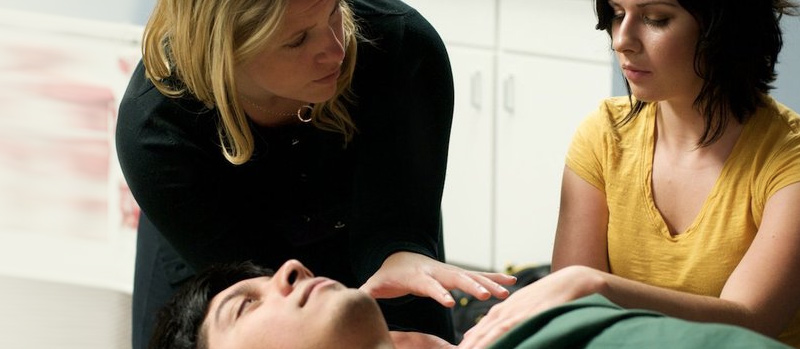 Student Services:
BIMT offers academic advising to students during the course of their program and will help in finding tutors or arranging other study assistance per request. If a student encounters any other personal or financial problems during their enrollment, they should feel free to bring it to the Directors and/or Instructors, who welcome the chance to assist or help refer the student to outside counselors or agencies. Upon approaching and after graduation, students are encouraged to contact the Directors for guidance in seeking employment. However, employment cannot be guaranteed.